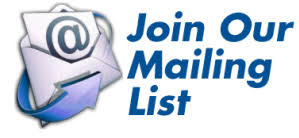 The Bradford Sportsmen's Farm shooting range is located in Graham, FL and offers some of the best and most diverse shooting facilities available to the public in one site. These facilities include Three fully automated, 14 station sporting clay courses with two machines at each station.
Our sporting clays courses are designed to accommodate all shooter skill levels with one course for novice to intermediate skilled shooters and another for tournament level shooters.
We also have two fully automated 5-stands controlled by portable long-range controllers as well as a 20-yard pistol range, a 50-yard rifle range, a 300-yard rifle range, and an 850-yard rifle range.
We also offer classes taught by our NSCA certified shotgun instructor. Conceal / Safety classes and more are taught every month by NRA & USCCA certified rifle and pistol instructors. Our classes are geared toward teaching safe and appropriate handling of firearms as well as the basics of shooting.
Memberships are available for individuals, families, or corporations. Although not required to use the facilities, memberships do offer distinct advantages to shooting enthusiasts. Advantages like unlimited use of the rifle and pistol ranges as well as discounts on skeet, 5-stand, and sporting clays. For more information about our membership packages including pricing and benefits check out our Membership Information page. If you would just like to come and visit our facility, you are welcome to do so on any Wednesday – Sunday 9:00 AM to 5:00PM. The non-member rate for clays is $10/round of skeet or 5-Stand (25 targets) and $47/round of sporting clays (100 targets). The non-member fee for rifle and pistol is $20/shooter on Wednesday – Sunday. This fee allows you access to the 25, 50, and 300 yard ranges 9:00AM-5:00PM.  Our 850-yard range is separate and a qualification class is required before we allow you to shoot on it. If you are interested in using our long range, The Qualification is held on the 3rd Saturday of each month at 9am. Walk-ins are welcome.